Discover more from Learn Create Share
Your weekly dose of inspiration and resource to help you grow, create and be generous.
Packing it up
LCS 25: Triggers, photo development and reading advice.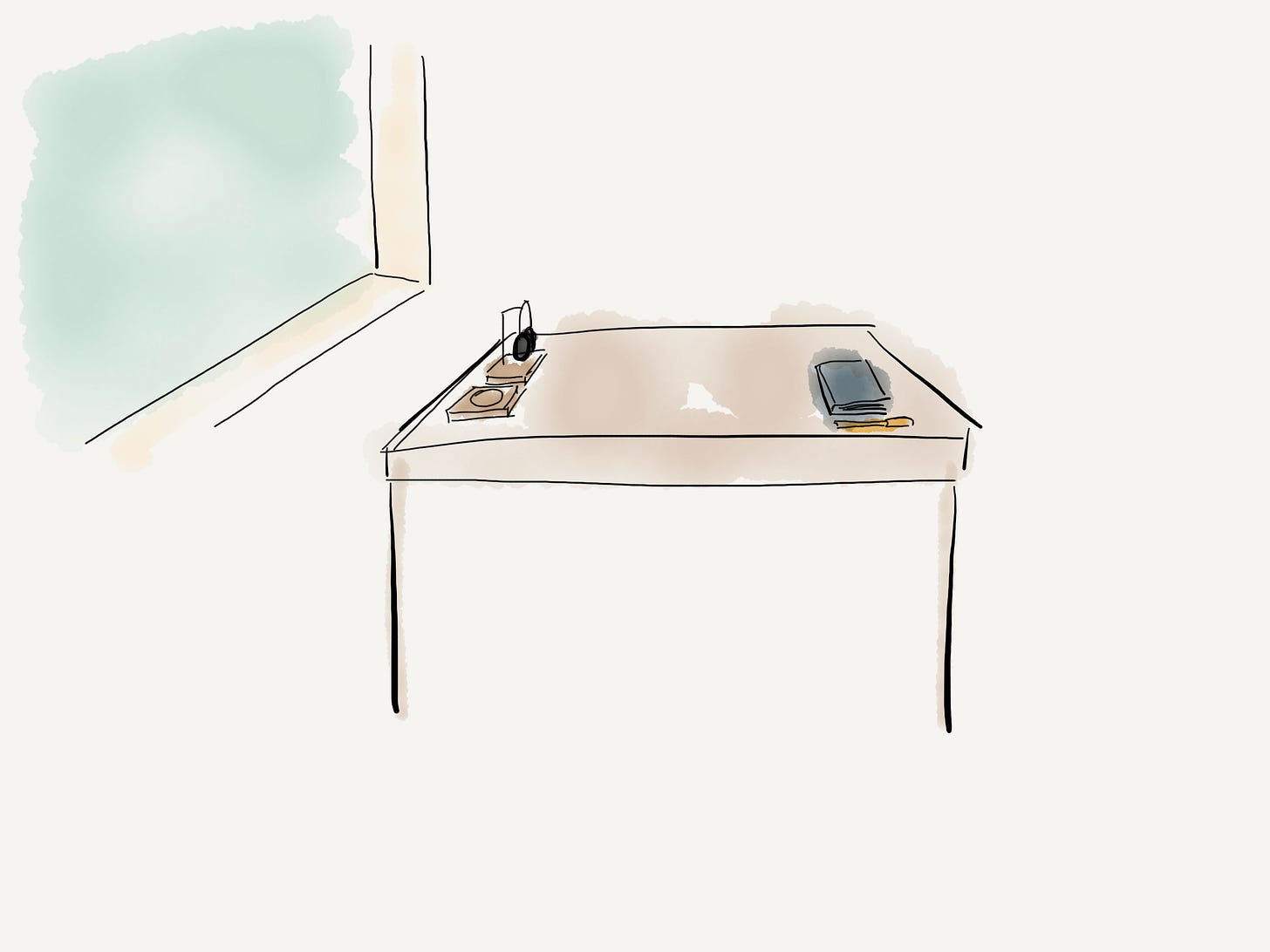 I've been back in the office five times since the Covid pandemic started.
On the one hand I don't miss it at all. My team was international (I've been joined by two new local colleagues since then) and not needed to commute means I can take the short walk with my daughter to nursery every day.
On the other hand, the lines between work and home have never been thinner. I am worse at sticking to a regular start time and sometimes get dragged back into family stuff as soon as I have sat down to work.
Rituals
One of the ways I've sought to create some sense of boundaries between work and home is making sure I pack away at the end of the day.
This small step of closing the tabs on my browser, shutting the computer down, and then packing the laptop and paraphernalia away provides a mental trigger that work is over and I don't need to think about it till the next day.
It also helps me keep my desk some what tidy.
I can't say if this is more than a mild placebo effect, but packing away at the end of the day does give me a sense of comfort.
---
Video: How to darkroom from Ilford
If you've wanted to learn how to develop your own camera film then you should check out this playlist. It contains information about different aspects of developing film, the resources you might need (from Ilford of course).
---
Tweet: How Ryan Holiday Reads
I found Ryan's tweet pretty convicting considering how different his approach is to my own. I have an irregular reading habit, I have multiple on the go at once (one audio, one digital, one paper), and I typically try to record the key points as I go. Perhaps I should try something different… Or maybe not.
---
Audio: Why you should learn the lost art of Rhetoric
Rhetoric was a core part of Greek and Roman education and was taught in many universities. But with the decline of teaching the classics and the rise of the sciences, this vital skill has been lost. In this Art of Manliness Podcast episode, Jay Henericks makes the case for a return to rhetoric.
---
Thank you, would you do me a favor?
I'm grateful that you took the time to read this week's Learn Create Share newsletter. Please help others find it by…
Sharing it with a friend.

clicking the heart button at the bottom to help promote it.

replying and letting me know what you enjoyed.
Have a great week.