Discover more from Learn Create Share
Your weekly dose of inspiration and resource to help you grow, create and be generous.
Double meanings
Welcome to Learn Create Share #19: What's in a name? Practically perfect punctuation and more.
In her book, Hello, my Name is Awesome, Alexandra Watkins lists "legs" as a key criteria for a good name.
By that, she means the name is adaptable for the future and doesn't lock you in. She cites Amazon as a good example. Although it was originally just selling a books, because it wasn't called "We sell books online" it could also start to sell…well, everything.
When I came up with Learn Create Share, I was basically summing up my approach to life and what motivates me.
"I like learning things, creating something with that knowledge, and then sharing what I've learned and or made."
But the word "share" doesn't just mean showing your work. Sharing can be more selfless and focus on giving or contributing.
I didn't think about this double meaning at first, but as time has gone on, the idea of being generous has been a more important part of my thoughts behind Learn Create Share. I've even referenced it in a few past newsletters.
But I'm really excited about how my wife and I are using this principle for our first joint project with Learn Create Share.
Habit Club: It costs a donation to charity
My wife and I had this idea of an "action club": A group of people who want to apply ideas from a book but don't have the time, knowledge or willpower to read a whole book, plan the action steps and then stick to them.
In truth, it's because WE want this thing to exist that we're making it and we are expecting to benefit from it as well.
Our idea for a first action club was to use the lessons we'd learned from Atomic Habits by James Clear. We want to get a small group of people together who have either not read the book and want to start applying without learning, or have read the book but those ideas never translated into actions.
We'll have an overview session where we cover the core steps and work out each person's specific actions for the habit they are looking to build. We'll have daily check-ins and encouragement via a private community and finally have weekly catch up calls.
As this will be the first time we run it, we didn't feel great about charging people to take part. At the same time we know that paying for something dramatically increases your engagement and likelihood to complete something. So we came up with an alternative idea.
Don't pay us, give to charity.
Isn't it fantastic? You still make a commitment which increases the value you will get out of it AND you help a charity at the same time!
This first verison is going to be limited to only a few people so head over to the site, read the details and fill in the contact form to join us in starting a new habit.
---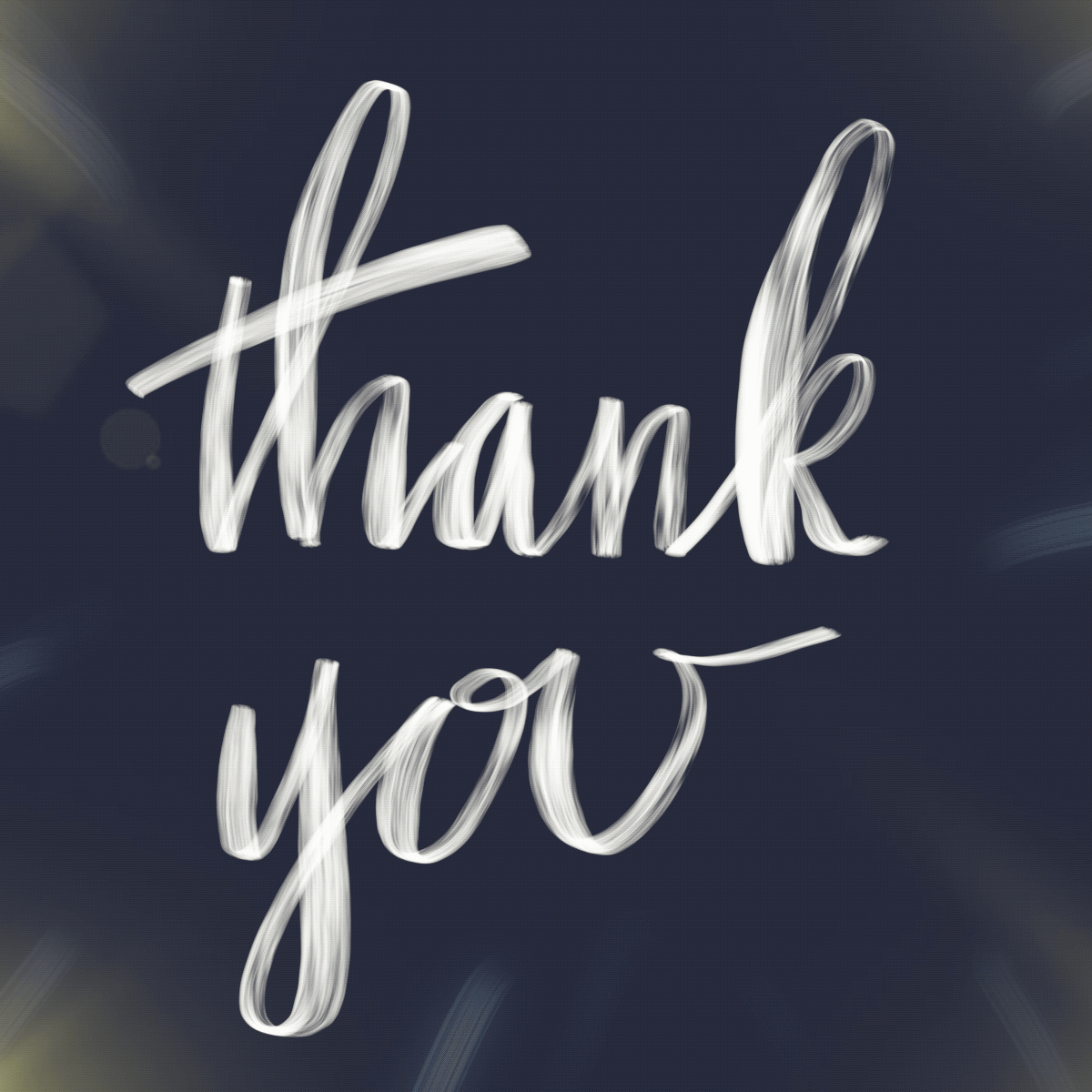 Creative Challenge: Say Thank You
Being grateful and saying thank you are proven to have a positive infleunce on your happiness. It turns out, that thinking of other people is good for us.
And don't you love it when someone says thanks you.
So this week's challenge is to say thank you. It's up to you how. Here are some ideas you can steal (or not)
Make a handmade card (grab some paper, fold it in two)

Record a video on your phone

Write a song expressing your thanks

Draw a comic of why you think this person is awesome.
Not sure who to say thank you too? Here's a really crazy idea. Think of a person you are struggling to get along with (maybe that annoying co-worker?) Think of something positive they have done recently.
No ideas? Keep your eyes out for something you can say thank you for.
P.s. Thank you for reading this newsletter. I really appreciate the time you take to read and even do these creative challenges.
---
MOAR NEWSLETTERS!!!!
A while back, John Philipin created a list of Micro Blogger users who also publish newsletters. I couldn't find the link so I made my own Notion board to help track and find more great newsletters.
If you are on micro blog and also publish a newsletter, let me know and I'll add it to the list.
---
How to Configure Your iPhone to Work for You, Not Against You — by Coach Tony
I've used some of these ideas for a while but there are a few extras that really appealed to me. I also really enjoyed how the post goes from ideas and work it out yourself, Actions to take, a deep dive into the principles behind each choice. The fact that the writer points this out is a great way to empower the reader.
---

This, That and A Lot on Punctuation — Excursion by Amit Gawande
Nerding out about punctuation might be a fairly niche topic, but having a grasp of the basics of punctuation can elevate your writing. Amit assembled a fine collection of articles and resources that will help to that end. I relied on The Punctuation Guide when I had to write in American English for a while (although it doesn't cover the differences between style guides).
---
A Look inside Paradise Street from Hoxton Mini Press
I'm a big fan of Hoxton Mini Press, a small london photo publishing house. I met the founder four years back at the London Street Photography Symposium and have bought (just checks) eight of their books. Their upcoming book looks at historical photos of Children at play. Take a look at the preview, you won't regret it.
---
Tool: Some Thoughts on Substack
I wrote a review on Substack now I've used it for my last five newsletters. When discussing some of its pros and cons, I came down to probably recommending buttondown for many people.
---
Help Learn Create Share Grow for free
Learn Create Share is a labour of love but I'd love your help in sharing it. Here's how.
Share this edition with a friend (know someone who likes creating things?)
Hit the heart at the bottom (it helps promote Learn Create Share on Substack)

---

Thanks for dropping by.