Discover more from Learn Create Share
Your weekly dose of inspiration and resource to help you grow, create and be generous.
A tribute to Olympus Cameras
learn, create and share is back.
In this week's newsletter.
A love letter to Olympus cameras

An interview with Ibram X. Kendi (not by me)

WWDC 2020

A business plan for artists

and more links
Olympus has fallen?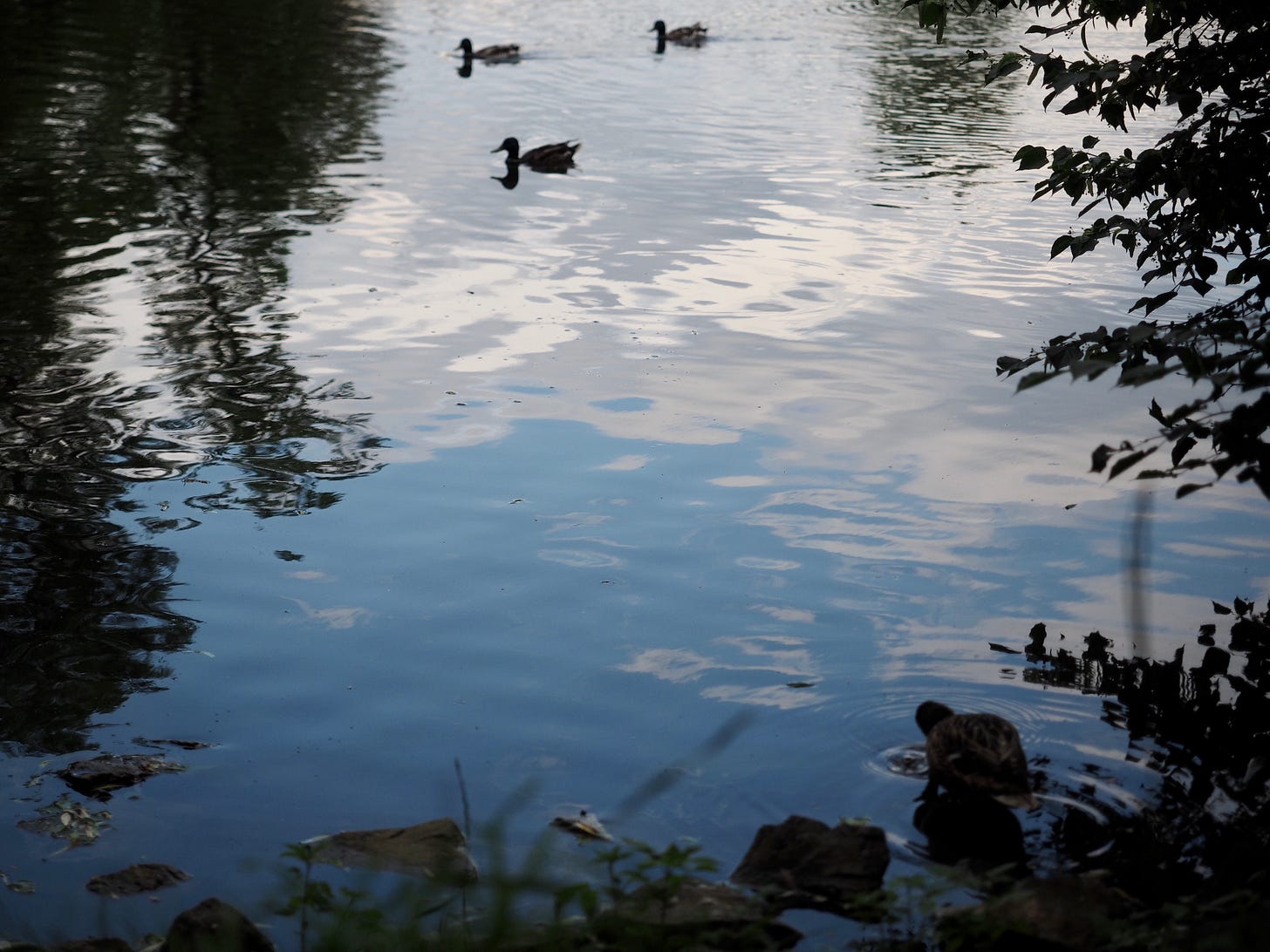 I took my daughter to the park yesterday to see the "Duckies." We've been going down to the park and taking pictures more recently but this time had a different significance. It comes a day after Olympus, the company who make some of my cameras, announced they are leaving the camera business.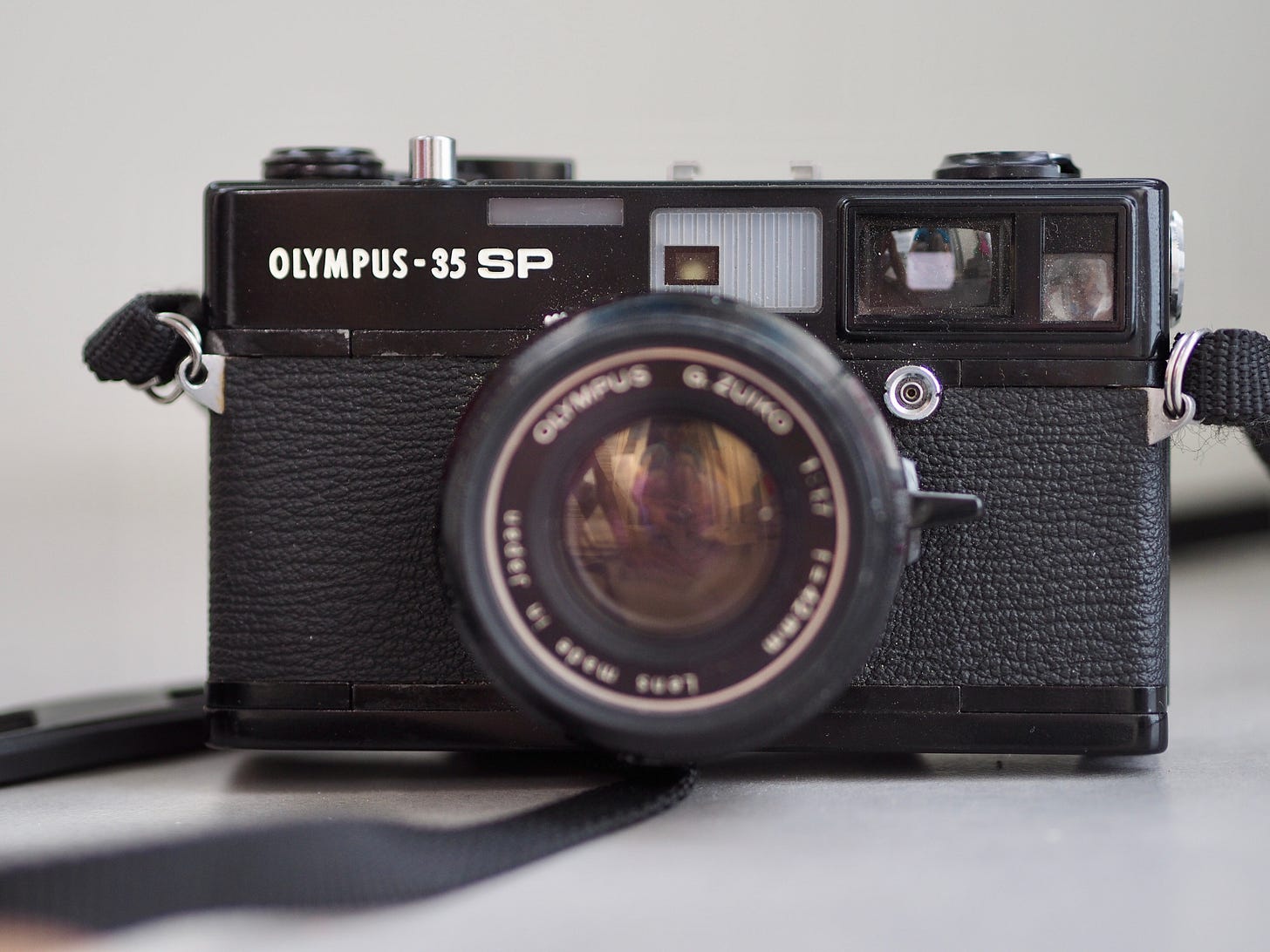 Five and a half years ago, I bought my first stand alone camera. An Olympus E-P5. Soon after, I switch to an OM-D E-M1 and then a few other cameras including a couple of Olympus film cameras: an SP35 and a Mju ii.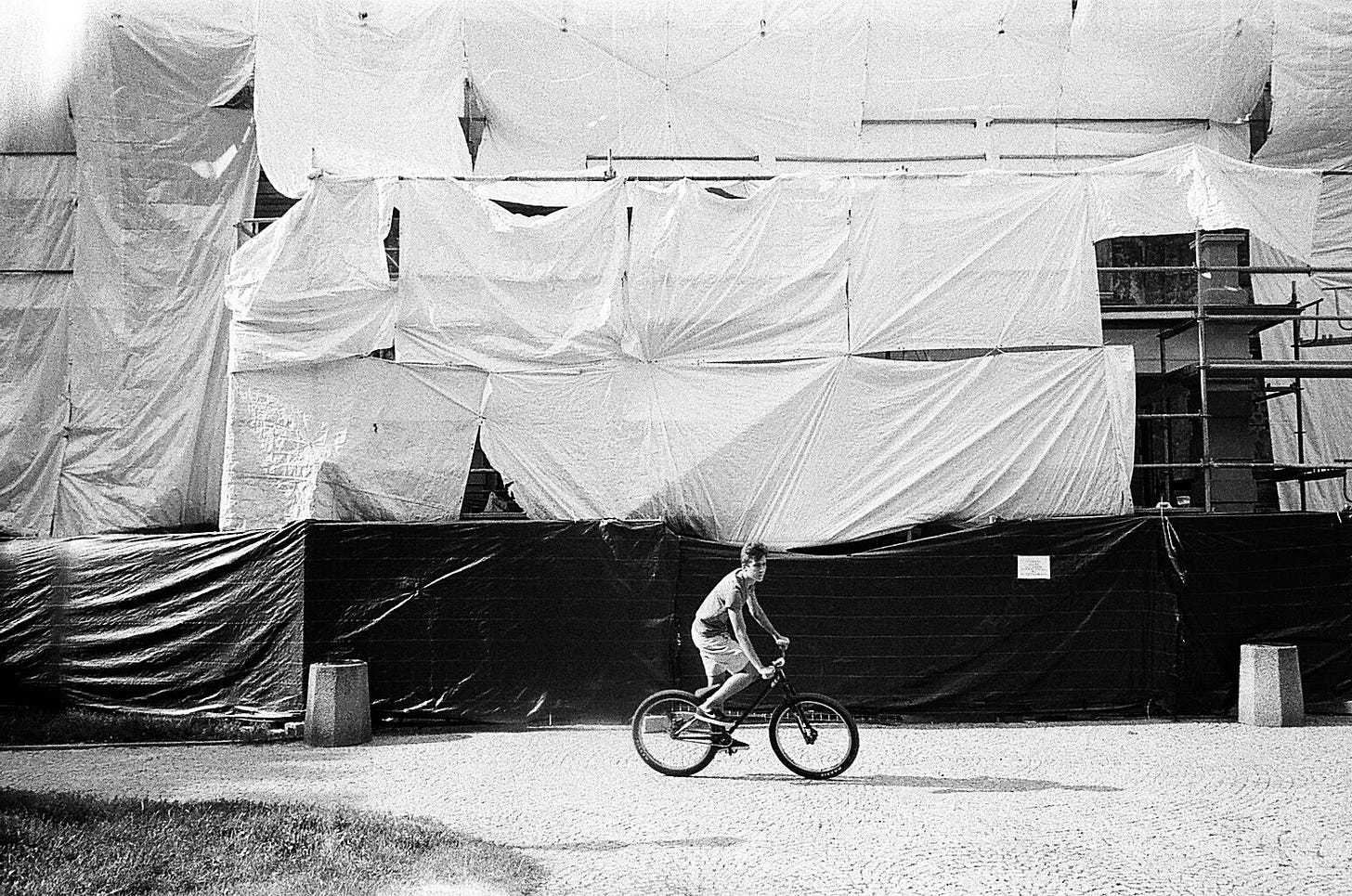 Every camera has fantastic lenses and some of the technology behind the Micro 4/3 system is really impressive. But over time, Fuji, Sony, Canon and Nikon have all released mirrorless cameras and while Olympus continues to stunning lenses and the OM-D E-M1 has some very advanced computational photography features, it hasn't been appeal enough to many consumers.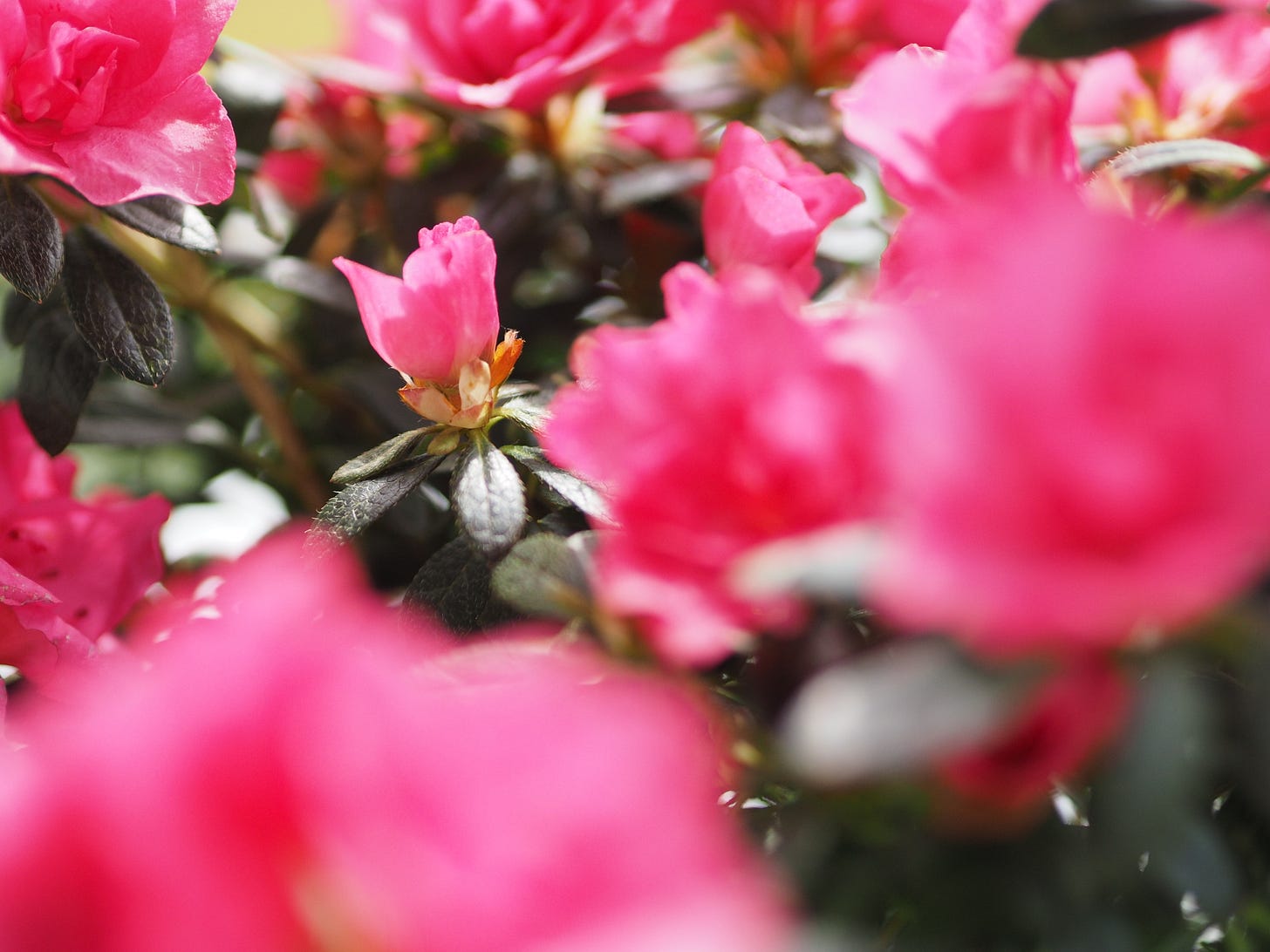 Personally, I still love how compact my camera with 24-70mm f/2.8 (equivalent) lens compared to the weight of a full frame mirrorless. It's a good encouragement to take my camera out on a hike or a walk to the park to see the duckies.
I might do the same with a larger, full-frame mirrorless camera, but I'm sure there would occasions where I would just take my phone.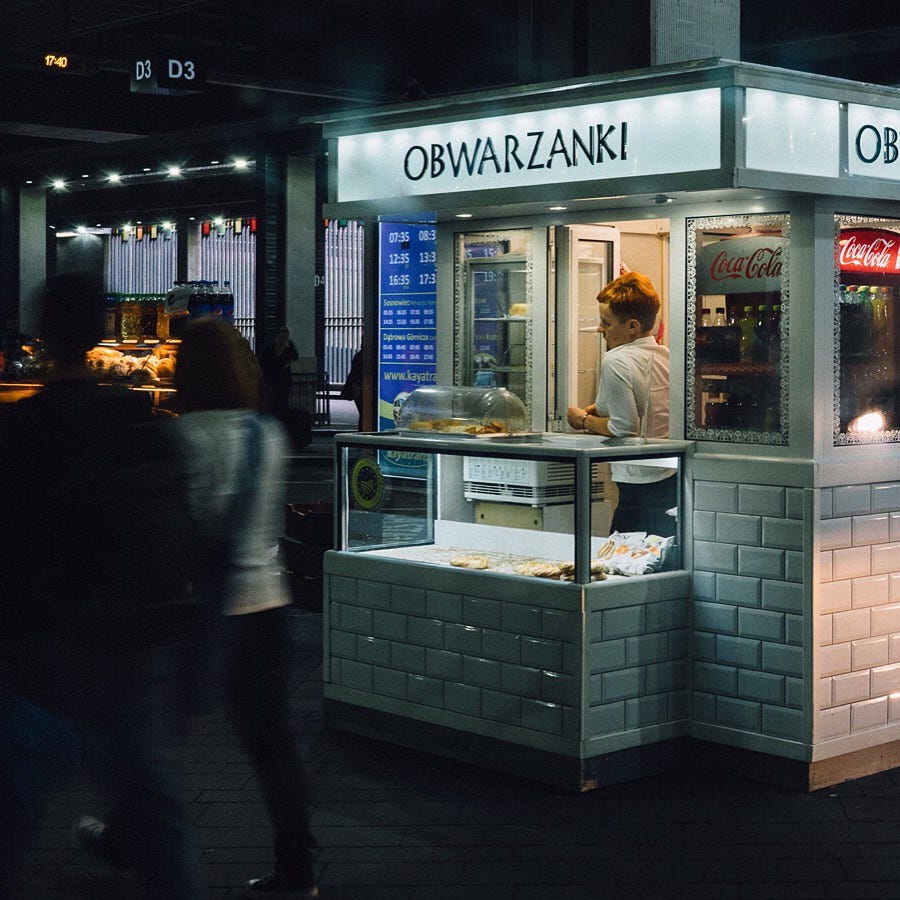 I'm sad to see Olympus go, but the company acquiring Olympus's camera division may well keep it going, and the Micro 4/3 system includes Panasonic's cameras (who just released a new micro 4/3 vlogging camera this week ). There is still hope that more Zukio lenses and innovative compact cameras will come out. And even if they don't, my Olympus still works, and there are other options too.
Stephen Colbert interviews Ibram X. Kendi on being Anti-racist
Ibram's book has been the top of the best seller chart and is next on my reading list so this introduction to Antiracism was very informative.
WWDC 20
Apple's annual developer conference contained an interesting list of new features and changes across their operating systems. The items that interested me the most were
the new widgets and homescreen on iOS

Scribble on the iPad

the new watch face features on WatchOS

Automatic device switching for AirPods

the transition to Apple Silicon chips.
Although I don't normally run the betas (after a bad experience with iOS 9 I think), I suspect I will when the public beta comes out.
A business plan for artists
Avoiding being a starving artist means you need two things. A way to be known and a way to get people to give you money. Here's a tweet length business plan. Sure, the details do matter and you need some ideas for how to do each part, but it's not a complicated plan.
P.S. I remember seeing someone describe this as a one tweet summary of Jeff Goins book "Real Artists Don't Starve".
P.P.A remember, you can self-finance your art and not have to sell it. Hobbies aren't a bad thing.
Other things
A rapid fire collection of links you may enjoy.
Thank You
Thank you for stopping by, I'd love it if you share this email with someone you know who you enjoy it and if you liked it.